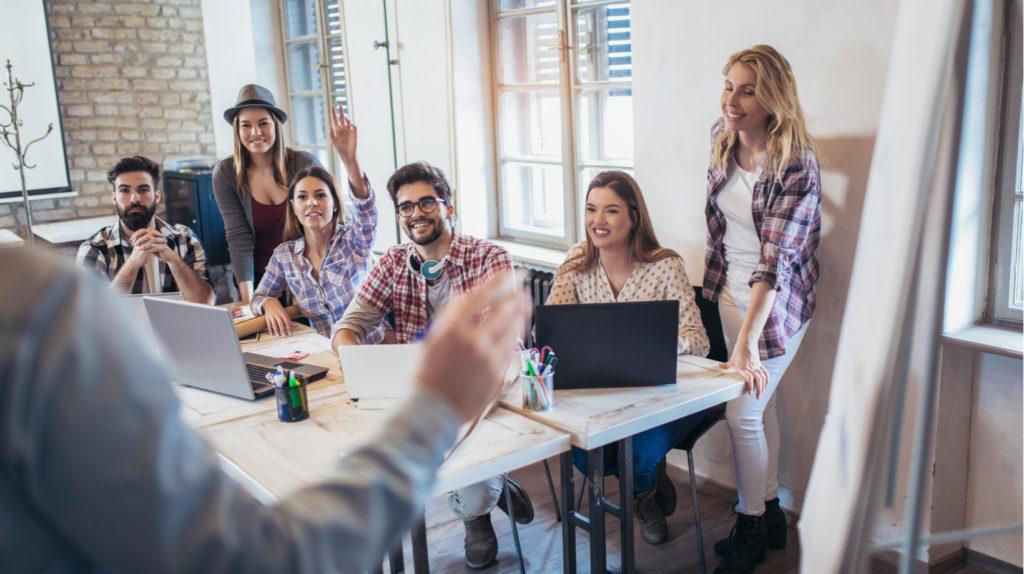 PreU Diploma of Switzerland and the United Kingdom for General and Specialized preparatory programs.
The PreUniversity (PreU) Diploma is a pre-university certificate that prepares students aged 16 and up for direct entry into year 1 of the bachelor degree program. Whether it is accepted by university institutes and universitiesaround the world or not depends on the prestige, accreditation,  and recognition of the PreU program.
PUS's PreU Diploma program combined with the UK's national qualifications system helps PUS's PreU programs and diplomas to be recognized unlimitedly at top universities and especially at SIMI University of Switzerland. If you are not yet eligible for SIMI Switzerland's first year of the bachelor's program, you can attend any of the UK, Europe, Australia, the United States, or Canada's public or private universities.
The PreU Diploma program at PUS is implemented in two ways:
A.PreU Diploma general orientation:
The general-oriented PreU Diploma program students will study general social science subjects at the high school level and receive the diploma (1) LRN Level 3 Diploma In Pre U Foundation Studies UK and SIMI Level 3 Foundation Diploma for Higher Education Studies by SIMI Switzerland.
Students can enter bachelor's level majors after completing the General Orientation PreU Diploma.
B. PreU Diploma with specialization in business and management
The specialized PreU diploma program helps students have the most basic knowledge of business administration. Because the program is dedicated to business and management, students are guaranteed to enter business administration programs with the most fundamental knowledge and can work right away while studying in the first year of university with the knowledge that was equipped at the PreUniversity stage.
Students graduate with two degrees: (1) ATHE Level 3 Diploma in Business and Management from the U.K and (2) SIMI Level 3 Diploma in Pre-University Business Studies from Switzerland.
Students get a Level Diploma from the UK's national-level diploma system and a Pre-University Diploma from SIMI University of Switzerland after completing the SIMI Swiss Foundation Program.
Difference of Level 3 PreU Diploma program
Comprehensive Inspection
The program is implemented according to the UK and Swiss dual system and has passed the accreditation of inspection systems for SIMI Swiss and Ofqual UK.
Flexible learning model
PUS uses a hybrid learning strategy in which students learn online on the system and attend extracurricular review classes at PUS-approved PPPs.
Scholarships and grants
Vietnamese students are supported by at least 80% of tuition fees. If you study abroad at SIMI's campus in Switzerland after graduation, you will be excused from at least 50% of your tuition fees.
Transfer unlimitedly
Due to the dual degree system and accredited diplomas, after graduation, students have unlimited transfer to Bachelor's programs at SIMI Switzerland and other universities.
Dual degree in the UK
Students receive 2 degrees from the UK (accredited by Ofqual) and SIMI Switzerland (accredited by ASIC). The dual degree provides learners with unlimited transfer and transition.
Global recognition
Dual degrees from the UK and Switzerland help students easily enter year 1 of SIMI Switzerland, public and private universities around the world.
Recognition of PUS's Level 3 PreU Diploma
Switzerland and British Dual Diploma System
Students are guaranteed to transfer to the first year of a SIMI Switzerland institution after completing a pre-university program that has been monitored and recognized. Students can attend public and private universities all around the world if they are not eligible to study full-time at SIMI Switzerland.
1

Accredited in the UK

It is possible to enter public and private universities in the UK. Level 3 PreU Diploma corresponding to AS/A levels; Access to Higher Education diploma; advanced apprenticeship and International Baccalaureate.

2

Accredited in Europe

Corresponding to Level 3/4 Diploma of the European system. Direct entry into the first year of a university at SIMI Switzerland or other public and private European universities

3

Accredited in Australia

Level 3 PreU Diploma is recognized as equivalent to Certificate IV of Australia. Able to enter the first year of an Australian university (*)

4

Accredited in the U.S

Level 3 PreU Diploma of PUS is not only a British and Swiss dual degree program with full accreditation and accreditation but also achieves the highest number of credits of 120 credits. Level 3 PreU Diploma of PUS is easily accepted into the first year of university in the US (*)

5

Accredited in Canada

Because the PUS Level 3 PreU Diploma program reaches 120 credits, students can easily enter Canadian universities after having a degree (*)

6

Accredited in Asia

The AQRF Asian Competency Framework System and the NQF National Competency Framework System of Asian countries are compatible with the European EQF framework. Therefore, with a Level 3 PreU Diploma of 120 credits, students can easily enter universities in Asia (*)
(*) Institutes or Universities have different entry prerequisites compared to the general regulations. Although PUS is a university with the highest number of globally accredited credits (120 credits), it recommends applicants check information with the receiving institute or university before participating in the learning program.
List of programs Level 3 PreU Dual Diploma from the UK and Switzerland
Support at least 50% of the Bachelor's tuition fee if studying full-time at SIMI Switzerland
Tuition Support up to 95%
Chương trình Level 3 PreU Diploma áp dụng chính sách hỗ trợ tối đa đến 95% cho học viên quốc tịch Việt Nam. Nếu du học toàn thời gian tại SIMI Thụy Sĩ sẽ áp dụng hỗ trợ học bổng tối thiểu 50% cho chương trình Cử nhân các chuyên ngành.